Drop-In Gymnastics - All Drop Ins Are Currently On Hold
Drop in sessions are supervised by certified coaches who are there to ensure a safe and positive gymnastics environment. This is an opportunity for new and experienced gymnasts to practice gymnastics in a non-instructional setting. However, supervising coaches are always happy to discuss gymnastics skills and give pointers to inquiring gymnasts.
If you have any questions about Corona's drop in gymnastics, just give us a call!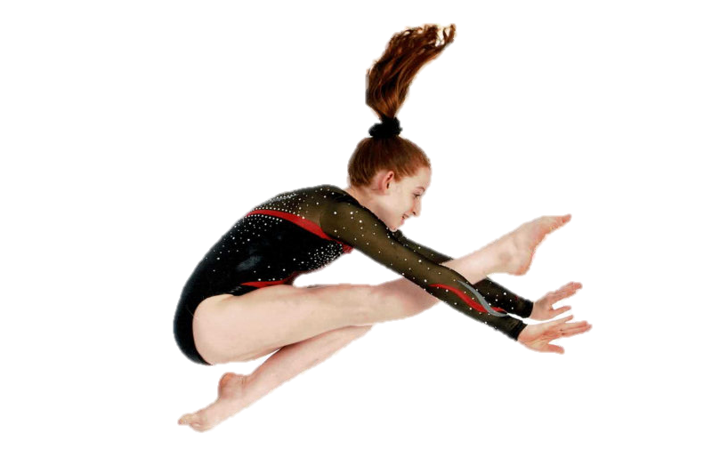 Cost:$10
For Ages:5 years and younger
Date & Time: Thursday mornings 9:30-11:30am (complimentary coffee & tea 11:30-12:00)

Cost:
$10
For Ages:
5 years and younger
Date & Time:
Tuesday afternoons 1:15pm - 2:15pm
Contact Us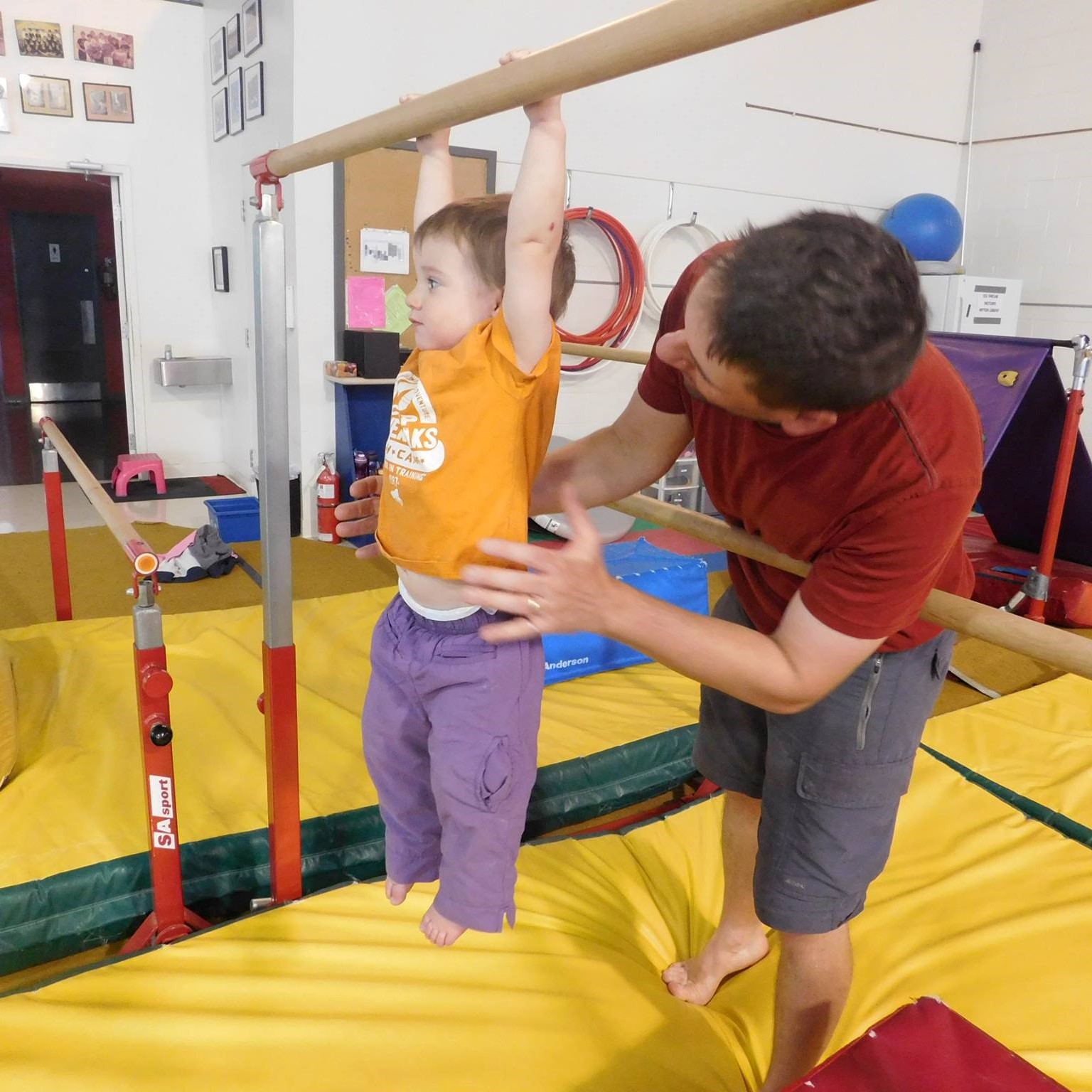 Are you considering trying childrens' gymnastics for your little preschooler? The Parent & Tot Drop In Gymnastics program allows toddlers to try out our gymnastics equipment and get comfortable in the gym, with a parent by their side. Come join us, and enjoy our Kiddie Park, trampolines, foam pit, 40 x 40 floor mat, and bars & beam for young children!
An Annual Ontario Gymnastics Federation Fee of $37 is required after the 3rd visit.
Cost:
$10
For Ages:
12 - 16 years old
Date & Time:
Once/Month Saturday 7:00pm - 8:30pm
Upcoming:
TBA
REGISTER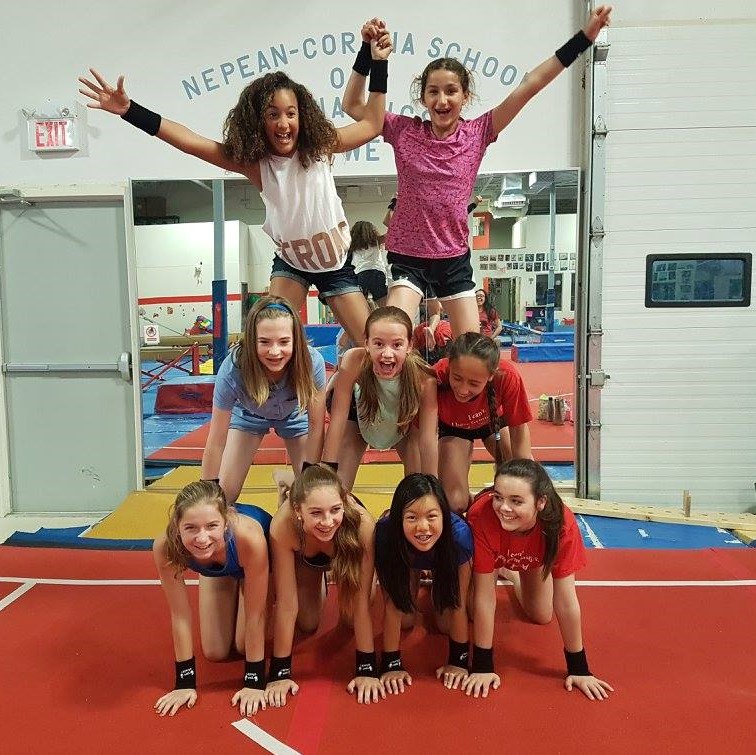 Are you 12 - 16 years old and looking to try gymnastics? Or, are you already a gymnast and looking for some extra gymnastics time? We welcome you to sign up for our Teen Drop In Gymnastics and enjoy some fun and challenging exercise, here at Corona Gymnastics in Ottawa!
Teenagers are encouraged to bring a friend, or make some new friends while working on your gymnastics skills!
Corona Gymnastics provides an inclusive environment where everyone is welcome.
Participants must be registered and a registration form must be filled out and signed by a parent or guardian. If the participant is not a member, an Annual Ontario Gymnastics Federation Fee of $37 is required after the 3rd visit.
Cost:
$10
For Ages:
16 years old and up
Date & Time:
Thursday 8:30pm - 10:00pm
Contact Us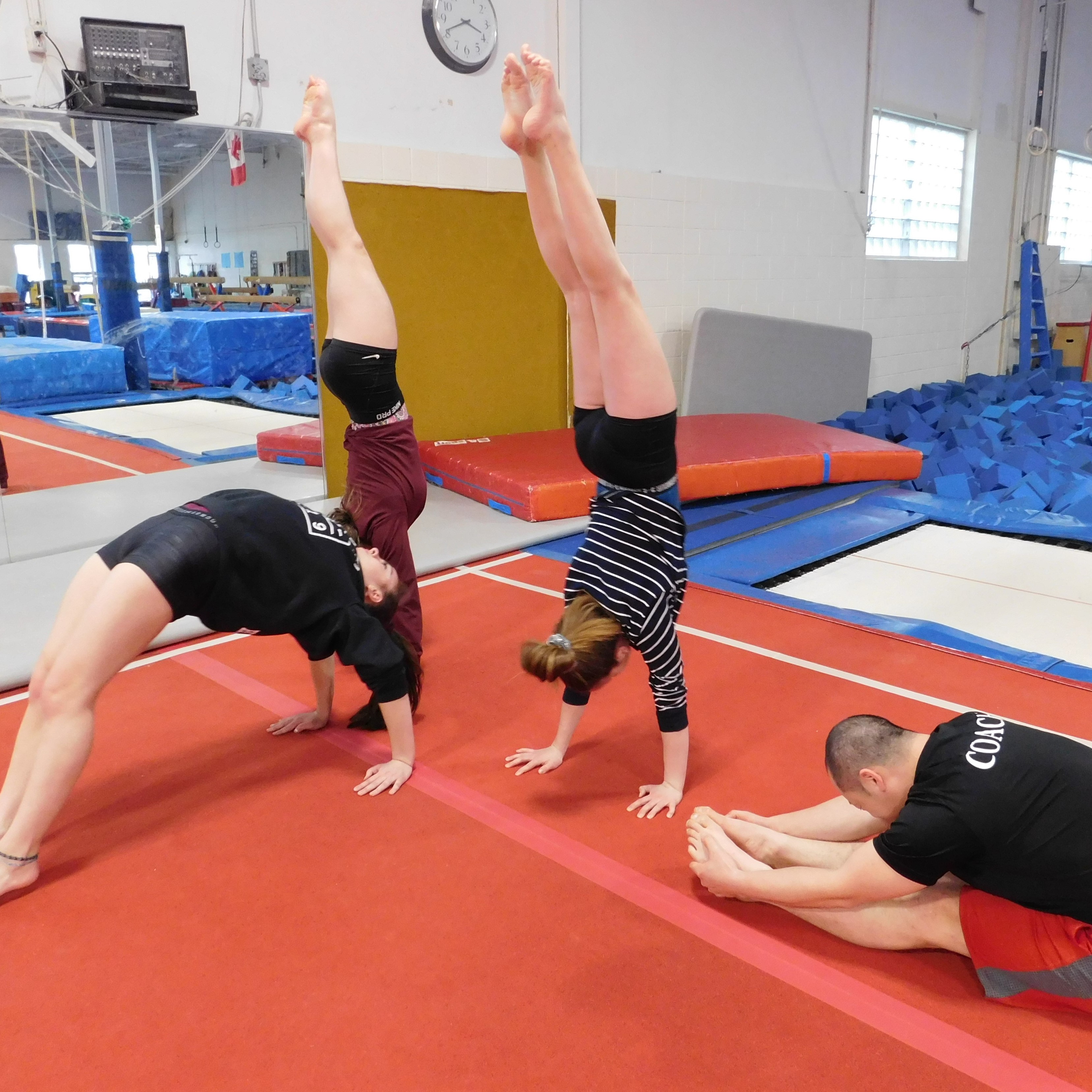 Looking for a new fitness challenge? Our adult drop in gymnastics will provide you with the opportunity to challenge yourself and work on your fitness in a fun and welcoming environment. Whether you're looking for a callisthenic test of strength, or some free time to exercise in a new setting, Corona encourages you to come and enjoy our gymnastics equipment!
An Annual Ontario Gymnastics Federation Fee of $37 is required after the 3rd visit.
The Benefits of Adult Gymnastics
If you're an adult that's considering booking private gymnastics lessons in Ottawa, you may be curious to know what the fitness benefits of gymnastics are. As you may know, gymnasts are often consider to be among the fittest athletes in the world. One of the reasons why gymnasts are so fit is because gymnastics is a sport that requires you to develop full-body strength. This means that if you practice gymnastics you can expect to develop each muscle group, and especially your core. Of course there are numerous benefits to training in gymnastics as an adult, but we've narrowed down five major benefits that you can take away from your private gymnastics lessons here, at Corona Gymnastics in Ottawa.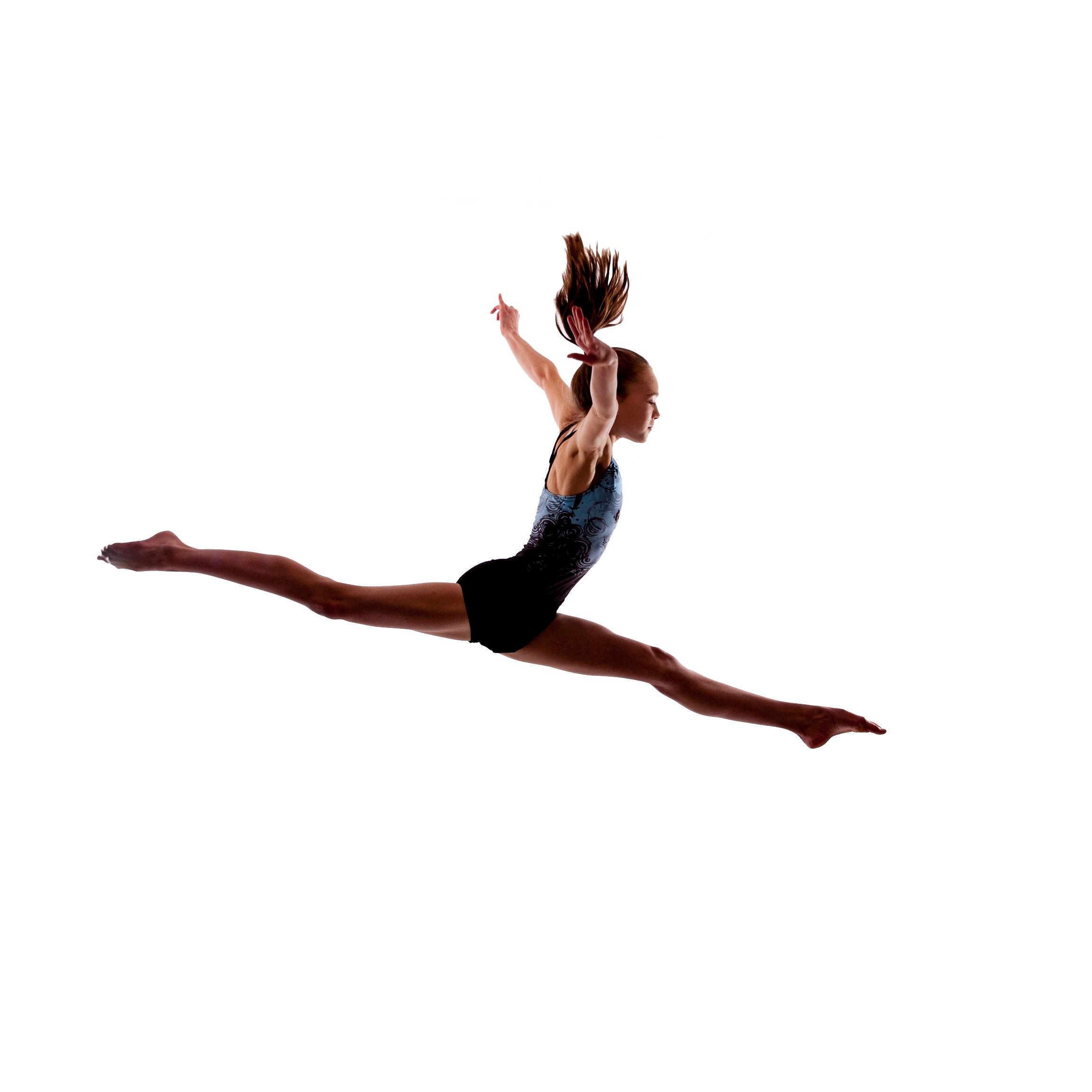 Build Core Strength
Training in gymnastics will often put your body in positions that you wouldn't normally find yourself in at the office. Whether you're balancing on one foot, supporting all your weight with only your hands, or hanging completed inverted on a set of rings or bars; your core muscles will be working hard to stabilize and balance your body. Developing core strength is a natural part of gymnastics because the sport requires total control of your movements. This means adult gymnasts in Ottawa, who work in an office, or in another sedentary environment, are likely to notice significant improvement in core strength when practicing gymnastics. As an added bonus, developing core strength can greatly benefit some forms of back pain related to sitting in an office environment.
Learn How to Fall
When is the last time you fell? When we're young and playful kids, we seem to fall on the ground almost every day - sometimes more. However, as adults we rarely fall, so the practice of hitting the ground can become foreign to us. This is one of the reasons adults can injure themselves when they do fall, especially as they get older. Practicing adult gymnastics will teach you to not only improve your balance, but also learn the art of falling. Although it may seem silly, learning to fall properly can help prevent major injuries as you age.
Help Your Body Fend off Illness & Disease
We're not going to tell you that our private gymnastics lessons will make you invincible, but like any form of full-body strength building, practicing gymnastics can help improve your body's immune response. Studies have shown that strong, healthy bodies heal themselves more quickly, and are more likely to stave off diabetes, heart disease, obesity and other major ailments. That's because when you improve your body's overall health, you improve your body's ability to fight off ailment and disease.
Improve Posture
One thing you'll often notice when you see a gymnast is that they have fantastic posture. Good posture helps ensure that your bones and joints are in proper alignment. When your body is in proper alignment, you're less likely to over-stress a muscle group (leading to injury) or create undue wear and tear on joints. By practicing adult gymnastics, you can improve your posture and help prevent strains and injuries that can develop from sitting in a car or office chair for long periods of time.